Gifts that are experiences can be some of the best gifts. You're giving memories! They're also the perfect gift for people who you don't know what to get them. If gift giving has you stumped or you're looking to really up the ante this year, these experience gift ideas are sure to give you some inspiration.
For almost all of these, with the exception of locations only located in major cities, you'll have to do a bit of your own digging for your local area. And, by digging, I mean literally checking out Google or TripAdvisor.
Really, once you've got a bangin' idea (see below), it's not that hard to find somewhere close by that can offer you what you'd like. Also, when you're booking something major or a reservation or tickets that cannot be changed, tell the person to block off the date (and make sure they're free) before purchasing whatever it is! Major tip. 
1. A Psychic Reading
I just recently had my tarot cards read and it was so awesome. She said a lot of great things that I hope are for real and she gave some solid advice. As a somewhat skeptical person, I left being a bit more of a believer. This is a unique gift for sure.
2. Skydiving
For the very brave of heart.
3. Indoor Skydiving
For the less bold but still wild at heart, indoor skydiving is a pretty sweet gift.
4. Wine Tasting/Vineyard Tour
This is perfect for any wine lover in your life.
Tip: A cute way to gift this would be putting the voucher or certificate in a wine glass.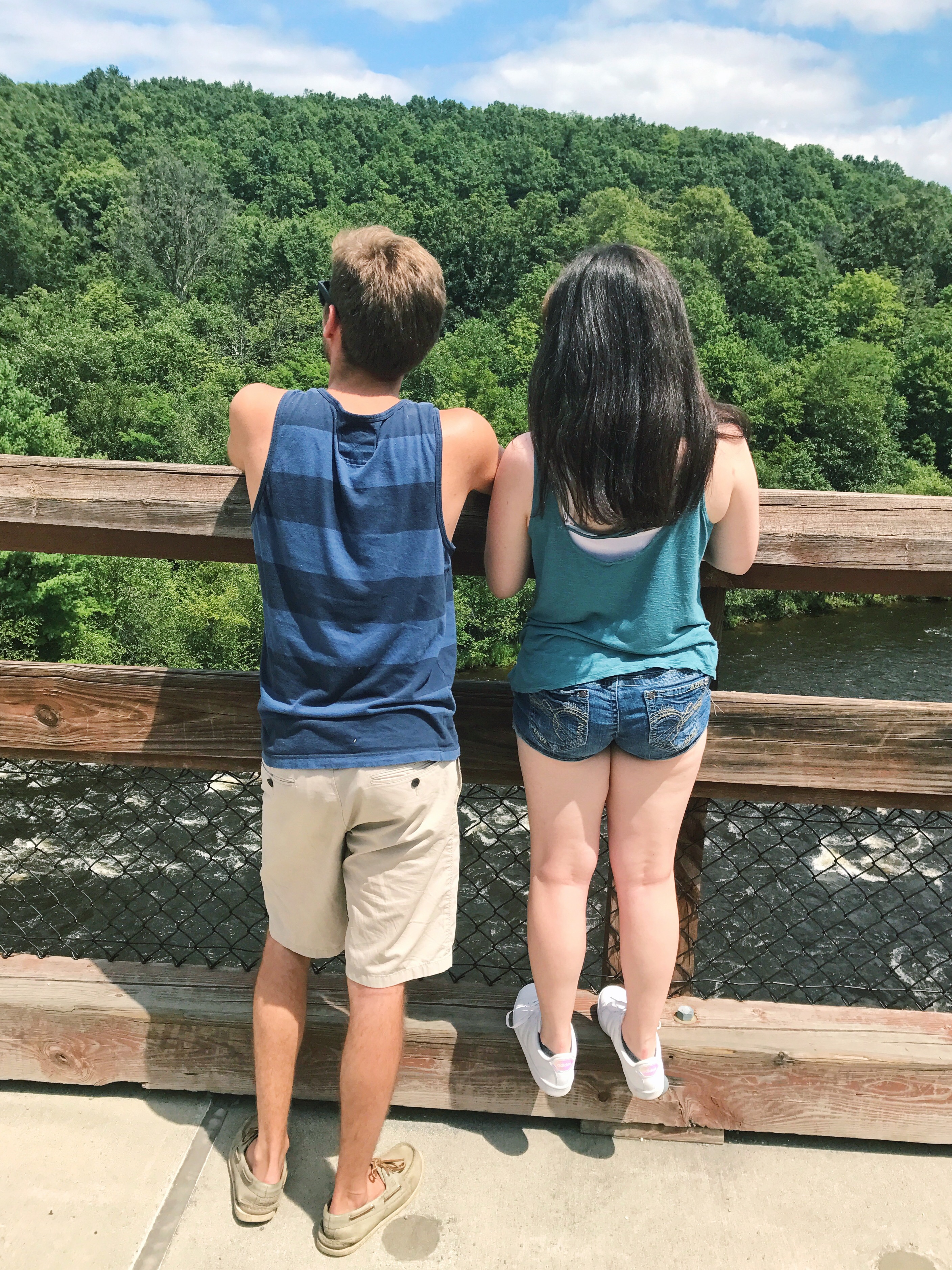 5. Air BnB Weekend
Choose somewhere tropical, snowy, unique, etc. It doesn't need to be somewhere trendy like Los Angeles or Manhattan, sometimes you find the coolest places in the weirdest ones. Pick a random part of Pennsylvania or a small place in Montana. Getting away for the weekend is an awesome gift.
Tip: Look up some local eateries and cool shops to check out while you're there. One of my favorite things I did while staying at an Air BnB was rent bikes and bike along a river.
6. Amusement Park Tickets
There's Cedar Point, Hershey Park, Disney, Six Flags, Dorney Park…plenty of parks to choose from! Or, if you're looking to splurge and know the person you're giving it to is a big fan, season passes.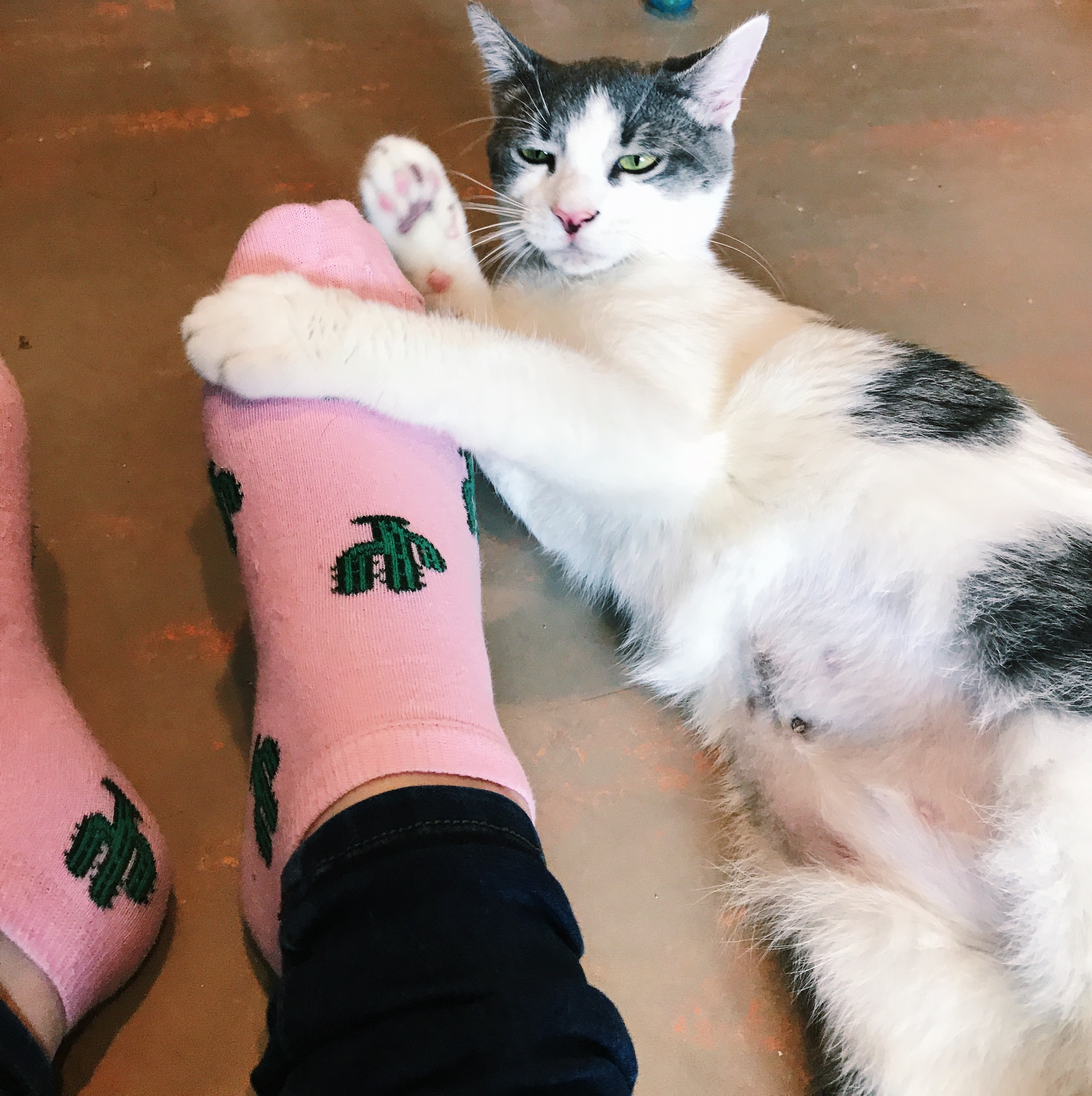 7. Cat Cafe Trip
Cat cafes are absolutely amazing for any cat lover in your life.
8. Unique Restaurant Reservations
Book reservations to somewhere super unique and fun, like the top of a landmark or a theme restaurant. For foodies, book a place they've been dying to try.
9. Broadway Tickets
Sites like TodayTix can help you get a really great price!
10. Off-Broadway Tickets
These sometimes aren't cheaper than the real deal, but you can often find some crazy unique shows that anyone would enjoy.
11. Drybar session
Getting a blow out from Drybar is quite classy and surely anyone you give this to will feel a bit like a celebrity. If there's no Drybar near you, look into local salons.
Tip: Treat them to a nice brunch or dinner afterward so they can show off their hair.
12. Concert
Check to see if any of their favorite artists are playing!
Tip: For a cute way to gift this, pair the tickets with a piece of that artist's merch.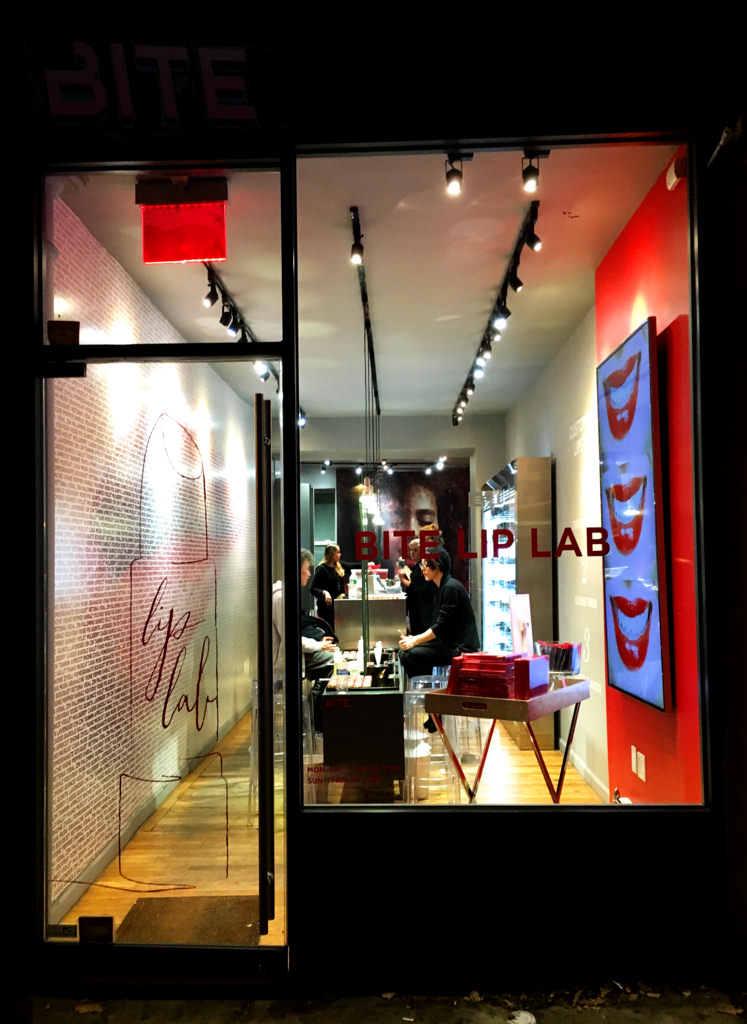 13. Bite Beauty Lab
I've mentioned this a few times, but this is seriously one of the coolest gifts I've ever been given. Any makeup lover in your life would LOVE to make her own custom lipstick.
Here's more about my experience and lots of photos.
14. Cooking Class
Even better? If it's a class on how to cook one of their favorite foods. A class learning how to make sushi could be fun for a sushi lover.
Tip: When giving this gift, pair the voucher with a cute apron or some wooden utensils wrapped in twine.
15. Massage
A wonderful gift for any stressed out person in your life.
Tip: When gifting this, make a small basket. Pair it with a face mask, fuzzy socks, a bath bomb and some other relaxing items.
16. Tickets to a Career Conference
This sounds super lame, but if you're looking to get a gift for a really passionate go-getter or someone who's deeply passionate about their field, this could be really worth it. I've attended two different career conferences, and something like a ticket to Her Conference is a wonderful gift for the lady in your life who is trying to network, find a career and stay inspired.
Tip: When gifting this, put the voucher in a nice folio that he or she can re-use for job interviews.
17. Art Classes
Whether it's pottery, painting or sketching, an artsy person in your life would seriously enjoy some art classes.
Tip: A cute way to gift this? Pair it with an apron or a set of paintbrushes or pencils, depending on the craft.
18. ___ Crawl
NYC has a cupcake crawl and there are plenty of places that offer a variety of crawls ranging from craft beer to sushi to Harry Potter. Just google your city and type in anything you can think of followed by crawl. You're bound to find something good.
19. Paint and Sip/Wine & Paint
This goes by many different names but is a wonderful gift for you and mom or you and your friend. It's a huge bonus if the person is 21, but most places accommodate those who aren't. Be sure to doublecheck with the place you choose that someone under 21 can go if they are under 21.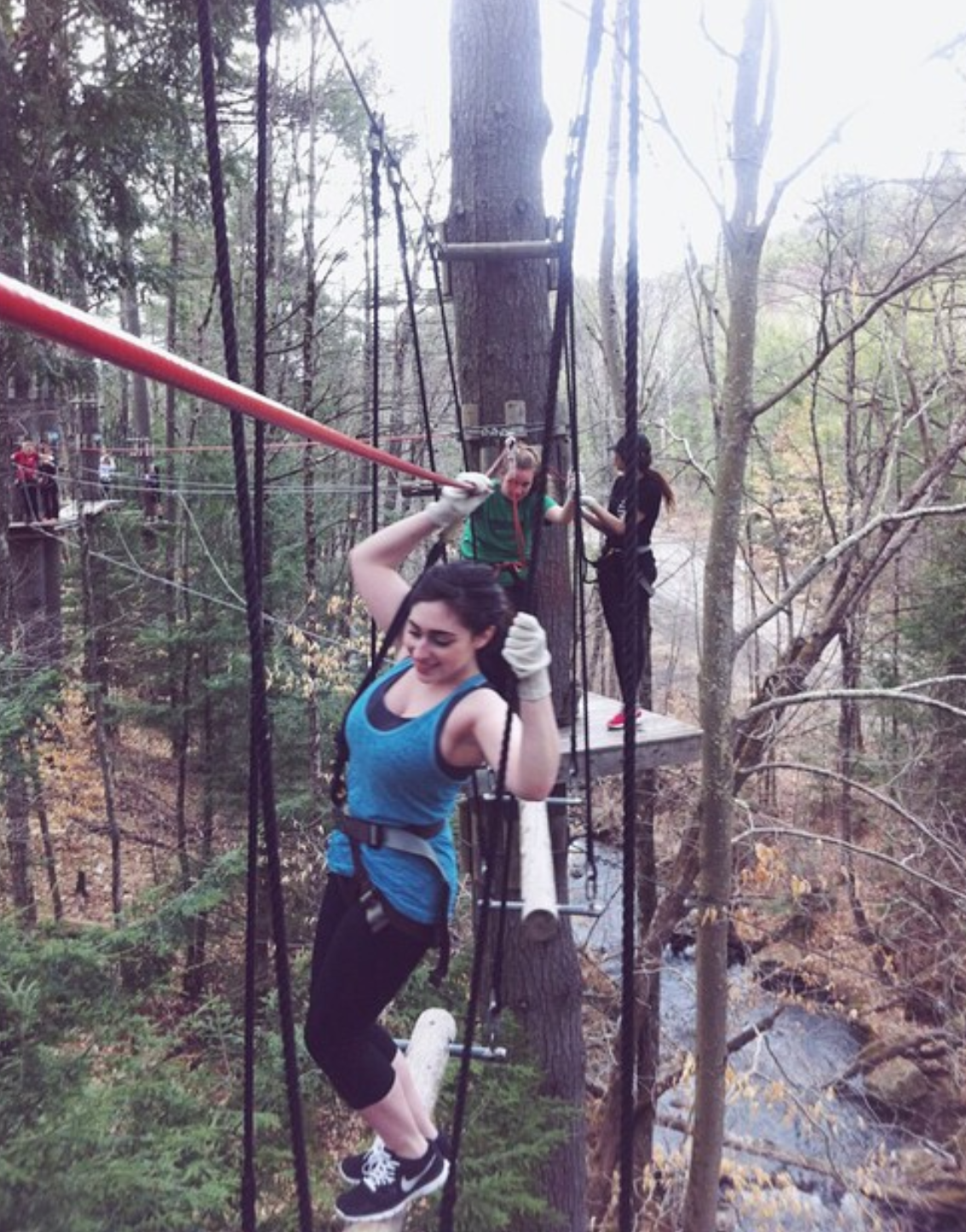 20. Ziplining
There's nothing quite as invigorating as ziplining! This is wonderful for the adventurous individuals in your life. Search ziplining courses, indoor or outdoor, to find some near you.
21. Kickboxing Classes
Perfect for anyone who wants to get fit for the new year. Bonus if you sign up with them!
22. Yoga Classes
For anyone trying to be a little more zen in the new year.
Tip: A cute way to gift this? Pair it with a water bottle or yoga mat.
23. Rock Climbing
This is an awesome gift for adventurous individuals who aren't quite to the extreme skydiving level.
24. Trampolining
Book an hour or two for you, the recipient and maybe even some other friends for a fun time. This can be a super affordable but fun gift. Trampoline places are becoming fairly trendy, so it shouldn't be too tough to find one near you!
25. White Water Rafting
This is perfect for any adventurous, outdoorsy person in your life. I did this once and Tennessee and hated it but my family and friends had a good time, so know your audience. I might not get someone like me a white water rafting experience, but do get it for someone else.
26. Chocolate Factory Tour
I had a birthday party at a chocolate factory once and it was fantastic. This is great for anyone with a sweet tooth in your life…or someone who's got you stumped.
To find this, search for local chocolate factories and shops in your area. Check their site or call to inquire. There's also a place in Los Angeles where you can design your own chocolate bar in the shop.
27. Escape the Room
This is an awesome gift for groups, whether it be all of your cousins or a group of friends. Escape the rooms are becoming super trendy, make sure you book this one in advance!
28. Ceramics Class/Ceramic Studio
Who wouldn't love those ceramic places where you choose what to paint, paint it and have it professionally glazed? Perfect for any crafty person in your life.
29. Helicopter Ride
This is certainly on the pricier side, so I'd suggest splitting the cost with a few people. Or, save it for a major milestone like turning 40!
Definitely check out my guide to saving money on presents!
30. Cake Decorating Classes
Michael's and some other local craft stores often offer these. You can also check your local bakeries. These are nice to give someone who's got a creative side or an interest that they've yet to explore. Also a cool gift for the friend who's always watching Food Network.
Tip: Pair this gift voucher with some decorating essentials, like a piping bag or some sprinkles.
31. Go-Karting
Of course, check if there are local places to go-kart in your area. This is fun for anyone young and old.
32. A Walking Tour
Of what? It definitely depends. Different areas have all different walking tours. In the U.K., there's a Jack the Ripper walking tour meanwhile in New York City, there's a Dorthy Parker one. You might get lucky and find a niche interest that your friend or a family member has is also a walking tour. This can be an especially good idea if the person you're trying to give a gift to likes history.
33. Movie Pass
Got a friend that loves going to the movies? Snag those prepaid movie tickets or a movie pass for their favorite theatre.
Tip: Pair this pass with some of their favorite movie snacks.
34. Dance Lessons
This is a particularly lovely gift for a newly engaged couple. Also a sweet gift for your parents or grandparents!
35. Swimming with Dolphins/Otters
If you're in California or another warm place, this is a super memorable gift. Again, this is on the pricier side, but if you split the cost with siblings or other friends, it can be affordable.
36. Guitar Lessons
A very thoughtful gift for an aspiring musician in your life.
37. Tickets to a ___Con
Whether it be Beautycon, StyleCon or even Comic-Con, it's a great gift for someone who enjoys these events but haven't bought a ticket yet.
38. Improv Classes
For any funny guy or aspiring comedian in your life, this can be a special gift.
39. Recording Studio Session
Again, this can be pricey, but what aspiring musician wouldn't love this?
40. A Comedy Show
Snag tickets to see their favorite comedian, or even a comedian they've never seen before. Ryan Hamilton and Sebastian Maniscalco are some of my favorite comedians, so check them out!
41. A Hot Air Balloon Ride
Whether this is an option or not definitely depends on where you're located, but this can be a very romantic or just flat-out cool gift. Instagram lovers would especially enjoy this and the photo ops that can ensue.
42. Museum Membership
For anyone who loves art or history and frequents museums, this can be a very thoughtful gift.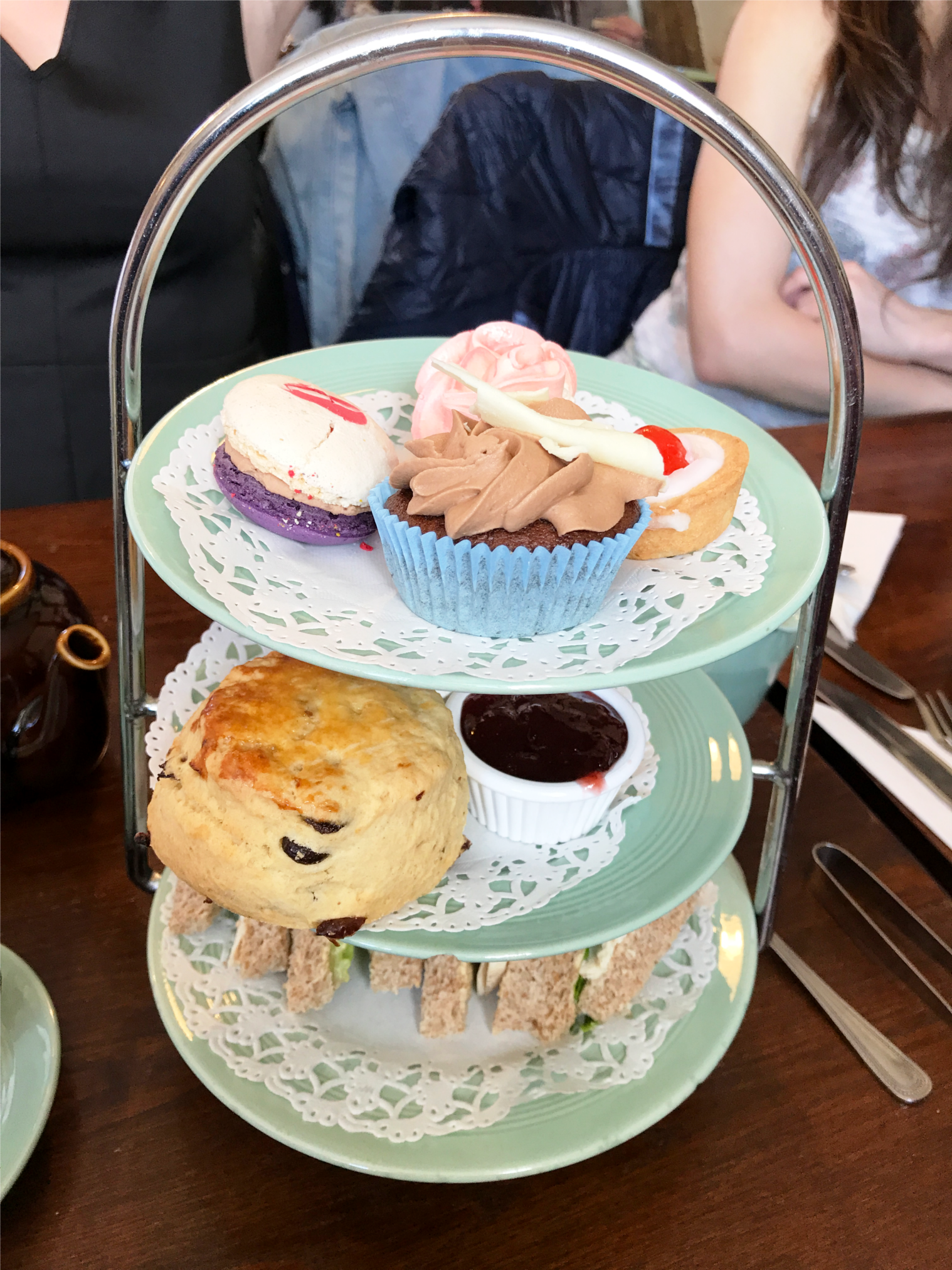 43. Afternoon Tea
It's like brunch but even more exciting! This is a lovely gift for a small group of friends or even your mom. Treat someone to an afternoon tea that you've booked in advance. Oftentimes trendy cafes or tea shops do this.
44. A Day at the Spa
A lovely gift for anyone in your life who never treats themselves often enough or who forgets to leave time to pamper themselves.
45. Paintballing
A great gift for brothers who are difficult to get gifts for.
46. Horseback Riding Session
Perfect for any animal lover who also loves a bit of adventure.
47. Photoshoot
This sounds like a bit of an egotistical gift, but it can be a really sweet one. I know I'd enjoy it. This is an especially great gift for newly engaged couples, mothers to be or even parents of newborns. Photographs are a wonderfully way to capture moments and they're a pretty neat gift.
48. Boozy Brunch Cruise
These are popular in NYC and a lot of other major cities that are near bodies of water. A Boozy Brunch Cruise for two can be a fun gift to give to your S.O. or even a friend. Plus, you'd get to go with them, which is a fun bonus that'll make it even more memorable.
49. Surfing/Snowboarding Lessons
Again, this definitely depends on where you're located, but this can be a fun gift for any athlete in the family who is seeking a new adventure.
50. Bartending/Mixology Class
A super cool gift for anyone in your life who is 21 or older.
Tip: Put the voucher for this gift inside of a shaker or shot glass!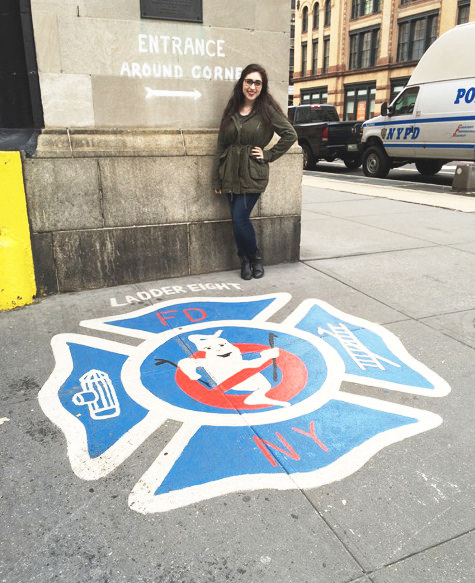 And a bonus one…51. Studio Tour
A lot of places with studios offer opportunities for tours, whether it's QVC, NBC or even the Warner Brothers Studio. This can be awesome if you've got any big television fans…or a family member who's permanently got QVC on their television.
There are also On Location TV & Movie Tours where you can see major NYC movie spots and even a Gossip Girl themed one…more details here. I went a few years ago and it was awesome…a cool gift for movie or TV lovers!
What are some of the best gifts you've ever received?