This shop has been compensated by Collective Bias, Inc. and its advertiser. All opinions are mine alone. #SaveWithHopster #CollectiveBias
I love gift giving and I especially love doing it without spending a bunch of money. There are a lot of ways to save money on gifts without skimping on the gift itself and I often take advantage of these. In fact, I usually start my Christmas shopping in October so I have plenty of time to hunt down the perfect present and get it at a great price. It also minimizes stress levels in December where I've already got my birthday, my final exams, final projects and other holiday-related things to worry about.
When it comes to gift giving it's certainly not about what you pay for it…but paying less than you need to could never hurt. Here are some ways to save money on gifts this holiday season!
1. Check Holiday Deals & Specials
The holiday season is typically when all of the sales come out, but also keep an eye out for unofficial holiday sales like Cyber Monday. Remember to look ahead if stores post flyers or previews. You might want to wait to purchase something if it's marked to go on sale at a later date. This can be risky if the item happens to sell out, but it can also really pay off if you get a gift for less.
2. Utilize Rebates
The Hopster Mobile Rebates app is one of my favorites. It's really simple—first, you sort through stores and products to find what stores and products are offering rebates. After you make your purchase, snap a photo of your receipt, connect a PayPal account and you've got some cash back for shopping.
The Hopster app is especially great if you like putting together gift baskets of smaller items or you like baking during the holidays like I do! There's a bunch of stores listed and there are also plenty of item-based rebates that allow you to purchase the item from any retailer and still get a rebate.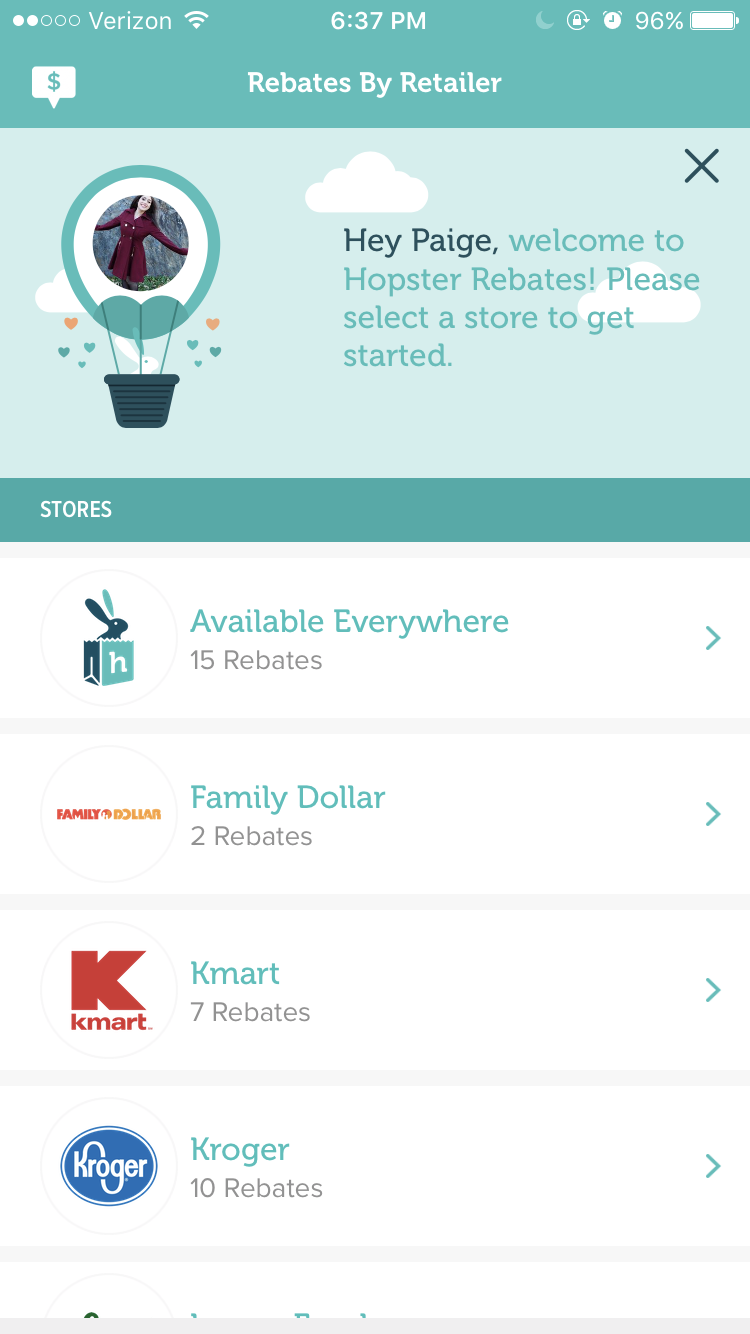 It has plenty of rebates for makeup and groceries among other things. It's really quick and you don't need to stock up on receipts or buy a ton of items just to receive a rebate, either. It's really easy to use.
3. Buy it Early
The earlier you begin looking, the more time you'll have to check prices and potentially get a better deal. Personally, I like doing my shopping at the end of fall because of the end-of-season discounts…plus Cyber Monday is always full of great deals. Avoid waiting until last minute! You might get some deals but you could also end up with limited options and marked up prices!
4. Check Off-Price Chains
Stores like Marshalls, HomeGoods, Nordstrom Rack and TJ Maxx are nice places to look for gifts with designer names and labels but without the full cost. These stores are nice for putting together gift baskets or finding one stand-out gift.
5. Split the Cost of the Gift
Sometimes going halfsies with your sibling or pooling your friend groups' cash for your other friends birthday is a great way to put together a nice, collaborative gift. Before doing your holiday shopping, ask friends and family if they'd want to collaborate. Again, do this early so it's not as likely that they've already purchased all of their gifts for the season.
6. Create a Basket
Gift baskets are always a very thoughtful gift that can often be fairly inexpensive but quite show-stopping. As I mentioned, Hopster is pretty handy when it comes to gift baskets as you can get rebates on some of the items within your basket.
Some idea for gift basket themes and things to include in them might be…
Spa – Face masks, a nail polish, a top coat, a nail file, fuzzy socks, slippers, candy
Movie Night – a pair of movie tickets, some DVDs of her favorite movies, popcorn, candy, pajamas
Baking – a cute mixing bowl (to use as the basket!), cake mix, wooden spoons, a spatula, oven mitt, dish towels, cupcake papers, sprinkles, cookie cutters
Brunch – miniature waffle maker, waffle mix, coffee mug, slippers, the ingredients for a mimosa
I have even more gift ideas here! Gift baskets are great in terms of presentation and they always feel a bit more thoughtful. Avoid premade gift baskets as they can be a lot pricier than DIY ones and less personal.
7. Pool Orders for Shipping
If you plan on ordering a bunch of gifts from one place or if you and your friends are both ordering gifts from the same place, complete the orders together to get free shipping.
8. Start Budgeting Early
I've started putting aside a small percentage of each of my paychecks starting in October to create a fund for gifts. While I'm not necessarily saving money, I'm creating a budget and learning to manage my money a bit better. Setting a budget can help you save by creating limits that won't push you over budget.
Along with budgeting early, make your list! Decide who you're buying gifts for and how much you intend to spend on each of them. If you can't think of a set price, just brainstorm some gift ideas you have for them and calculate the costs to create some sort of budgeting average.
9. Subscribe to Store Email Lists
I like to use a separate "junk email" for this so my important email doesn't get buried. Subscribe to stores you anticipate purchasing gifts from to see when they have special sales or, even better, free shipping on everything!
What are some of your favorites gifts to give and receive?
Also, in case you'd like to try it, here's the link to download Hopster!